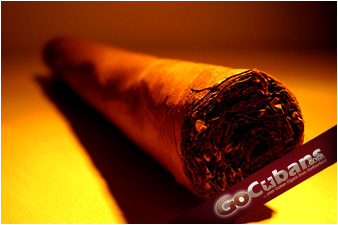 Where do you ship from?
We ship from Europe and America through USPS.com, Fedex or EMS depending of the stock availibility and the country of destination.
To what countries do you ship?
rocketcigars.com ships worldwide, however please take under consideration that Tobacco Importation Laws vary from country to country. There might be restrictions in some countries, therefore it won´t be possible to deliver the goods. rocketcigars will not assume any responsability for Domestic Customs taxation, delayed shipments or customers errors such as incorrect or insufficient addess. Each customer should be aware of the regulations and conditions applied by their own Domestic Customs system.
What shipping methods do you use?
We ship our products via Fedex, EMS or Priority Mail.
How long will it take to receive my order?
The delivery time is estimated to take between 30 days and same days to Australia, however delayed shipments or any other inconveniences caused by Domestic Customs offices may happen, and rocketcigars.com has NO interference power with foreign Customs systems. We appeal to all clients comprehension that we are not in positions to be aware of all regulations pertaining to Domestic Customs Offices worldwide.
Are cigars ship with their Original Boxes and Rings?
Yes, indeed. We DO NOT remove original rings and all cigars are ship in Original Boxes. We are in continuos pursuit to keep our cigars fresh and in perfect conditions. We have packaging standard procedures in which we include special seals and wrapping in order to conserve freshness and prevent damage. ***We ship in original boxes to most countries. To avoid any problems with some country customs, we will send Cigars separate from the Rings and the original box.
What happens if I don´t receive my cigars?
We need customers to be patient since delays might be caused by Domestic Customs Systems as explained before. Worst case scenario, after 3 weeks if order hasn´t been received by the customer, we can proceed with a reship or a refund as per clients request and preference. Please keep in mind that since taxation in each country vary and since rocketcigars has no responsability in regards this topic, we DO NOT reimbursed orders declined by customers that simply dont want to pay taxes. Once again, we can´t be fully aware of each Domestic Customs Office around the world.
What payment methods do you accept?
We accept VISA, JCB and AMERICAN EXPERSS ( AMEX ). For security reasons and customers confidence, we DO NOT keep in records credit card information. Every order paid using this method will be procesed as a very first transaction in regards credit card information.
Orders can be placed online, or thru our sales agents calling to our Canada Toll Free # 800-566-0238
or email: info@rocketcigars.com.
Can I smoke my cigars as soon as I receive them?
We recommend to try at least one cigar as soon as you receive the Box in order to be confident about the product, however the taste will not be the same. Tobacco is a living matter and it gets stressed because of changes in humidity during transportation. Therefore, we strongly suggest our customers to let the cigars rest in a humidor and let the stabilization process run for at least 1 month in order for the cigars to recover all their flavors and in order to improve their burn and draw.